News for January/February 2014
News from Belize
It is always very gratifying when we get volunteer help in the countries we are working in. The following is a compilation of two emails I received from Byron Sanchez about joining our March Mission Team.
Read your e-mail Mr. Mel I am willing to take that challenge as a computer Technician here in Belize.

Everything is fine down here in Alta Vista, Finish my Associates but still paying off the school little by little, still looking for a job, but decide to help you guys with Computer which I love the most.

-Byron
Mission 7 to Belize
Meet the Mission Team
The Mission Team to Belize is set; and it is an all Rotarian Team as the Rotary Club of Elyria has stepped up and provided us with the Professionals we need to get the job done. Also part of the team will be two Belizeans who will also be donating their time and efforts to help provide better education opportunities to the children of Belize. The Mission Team will leave for Belize on March 14, 2014 and return on March 23, 2014.
The Team Members are: Kent Iler and Amber Fisher, both Elyria Rotarians are first time missioners for RCI. Both Kent and Amber have had years of international experience, either living or doing mission work in third world countries. Mel Honig, Sylvania Rotarian will once again go as Mission Coordinator.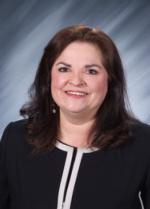 Amber is the Superintendent of the Lorain County Board of Developmental Disabilities that runs the Early Intervention Program for children with developmental delays, a preschool, and a school for students with disabilities who are referred by local school districts. The program also operates vocational and residential programs for adults with developmental disabilities.
Amber is a Director on the Board of the Rotary Club of Elyria. She is the Club President Designate for Rotary Year 2016 – 2017 and also a Paul Harris Fellow.
Victoria, Amber's daughter, will also be a missioner on the trip. She is in 9
th Grade at the Lake Ridge Academy in North Ridgeville, Ohio. She has an interest in teaching and working with children. During the mission Amber and Victoria will be working with community members on how to obtain the most use out of the equipment we are sending to Belize.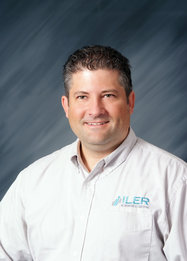 Kent has only been a Rotarian at the Rotary Club of Elyria for a few years. Kent, graduating in Computer Engineering donates computer support to his church, the First Baptist Church and First Baptist Christian School in Elyria. He also donates computer support for Faith Baptist Community Center in Cleveland, Ohio. FBCC provides free medical services, dental services, pregnancy testing and care, hot meals, clothing, adult and childrens programs and much more for those that need help.
Kent will be very busy during the mission, not only setting up the computers, but also installing the required electricity. He earned his degree in Computer Engineering at Kansas State... moved to Colorado creating websites for the ski resorts. In 1994 he started Iler Networking & Computing, and subsequently moved back to Ohio with his wife and daughter in 1998. Kent has added 5 more children to the family since moving back to Ohio.
The Belize Team consists of Eleanor Carillo and Byron Sanchez and the Rotary Club of Orange Walk.
Eleanor who formerly worked as the Orange Walk District Preschool Education Officer is now teaching at the Corozal Junior College. She has selected the schools that we have worked with in the past in Orange Walk District and with this upcoming mission she once again has chosen the schools we will be working with, six in Corozal District and the remainder in Orange Walk District. Eleanor also accompanies us on all our visits to the schools insuring that each school becomes an active participant in the project.
Byron is from the small community of Alta Vista in Stann Creek District. Their community does not even qualify to have a primary school so they attend school at the neighboring community of Pomona. During Mission 5 we established Resource Centers in each of these communities. Byron helped us to set up computers at Alta Vista and keep them operating. We greatly anticipate his help on this mission as there will be a lot to do in setting up Resource Centers in 15 schools in one week.
Jamaica Mission Opportunities
In fiscal year 2014-2015 two missions are going to Jamaica to set up Resource Centers in 40 or more schools and also to help support the Women's Centres of Jamaica. To accomplish this, the Rotary Club of Maumee is applying for a Vocational Training Team (VTT) Global Grant. The budget for the mission will be approximately $40,000. The two largest expenses are for transportation of the donated equipment from our warehouse in Findlay to Savanna-La-Mar, Jamaica and the expenses of the VTT.
The VTT Global Grant will pay for all expenses of the team members. Each mission team will be composed of a minimum of a team leader, two computers experts and two preschool education experts. To be eligible to participate team members must have two years experience in their field of expertise.
To date te following team members are committed to going on at least one of the missions:
| Team Member | Expertise | Mission Experience |
| --- | --- | --- |
| Mel Honig | Team Leader | 7 Missions |
| Justin Kendall | Computer Expert | 4 Missions |
| Elana Honig | Preschool Education | 4 Missions |
| Stephanie White | Outdoor Education | Owner; Gopher Adventures |
We still need preschool educators and computer professionals to fill out the team. As there are two missions we would like to have 4 educators and 4 Computer Experts. The first mission to Jamaica will be late August 2014. The second mission will probably be early March 2015. If you would like to be a team leader and become more actively involved in Resource Centers International we welcome your interest. RCI needs more Rotarians to work to improve basic education on a day to day basis.
If you would like to be part of the Vocational Training Team please contact Mel Honig at:
gailmel75@yahoo.com
or Do Nguyen at:
nguyenkhacdo@yahoo.com
.
Donations and Expenditures
Educational Equipment and Materials
| Item | Donor | Expeditor | Rotary Club of |
| --- | --- | --- | --- |
| Books | Toledo FOL | Margi Levy/Mel Honig | Sylvania |
| Truck load of Books | Books-4-Buddies | Laneta Goings/John Fedderke | Toledo |
| Books | Bucyrus FOL | Alan Basinger | Bucyrus |
| Monitors | Iler Networking | Kent Iler | Elyria |
| Books, computers | Oregon/Northwood | Pat Bidwell | Oregon/Northwood |
| Books/Games/Toys | Brookside HS Interact Club | Gina Eschke | Avon/Avon Lake |
| Computers/Inkjets | Nemsys | Blake Underwood/H. Bolanis | Toledo |
| Computer | Andrew Timothy | Andrew Timothy | Sylvania |
Financial
| Donor | Amount |
| --- | --- |
| Juarez Family | $1000.00 |
| Home Depot (Toledo) | 50.00 (Store Credit) |
| District Simplified Grant | 6000.00 |
| MESA Shipping Grant | 1000.00 |
| Rotary Club of Avon/Avon Lake | 60.00 |
Purchases for Belize Mission
| Item | Supplier | Cost |
| --- | --- | --- |
| Exercise Flooring (at cost) | Sam's Club | $843.96 |
| 10 Boxes of Books | Toledo Friends of the Library | 100.00 |
| Electrical Supplies | Home Depot | 174.47 |
| Ink Jet Printer | Amazon | 127.74 |
| Teachers Supplies | Dollar Tree | 135.00 |
We have a continual need for computer systems and children's books. The only thing that is keeping us from doing more is obtaining enough of these two items.
You can share this story by using your social accounts: